Community Involvement
Oshawa Carpet One Floor & Home is more than your local flooring store. We are your friends, neighbours, and friendly faces you see at the little league games. As your local Carpet One store, we think it is important to give back to our community. That is why we volunteer our time, services, and products to local groups and organizations. As a member of one of the world's largest cooperatives, we know how much giving back the community affects our business. Below are just a few organizes we are proud to partner with and support!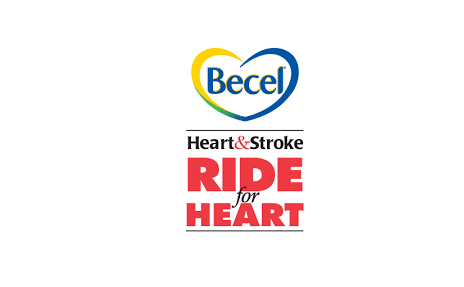 Becel Ride for Heart
Since you're reading this right now, it's clear that you want to help. We need people like you. When you donate or raise funds for the Ride for Heart, you help ensure that more survivors come home to the people they love. Thanks to the money you raise and donate, we're able to fund research that leads to medical breakthroughs, helping survivors recover faster and return home to their families sooner.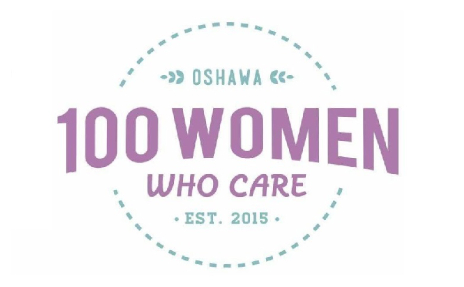 100 Women Who Care
The Oshawa Chapter of Durham Region was initially formed in February 2015 based out of Oshawa, ON. 100 Women Who Care is a non-profit group that works together to raise money for local charities. 100+ Women from the Durham Region get together four times a year to choose and donate to a local charity. Each member donates $100 at each meeting to the voted-upon charity in order to raise a total of $10,000 total for donation. This is a quick and easy way to really give back to your community in a meaningful way!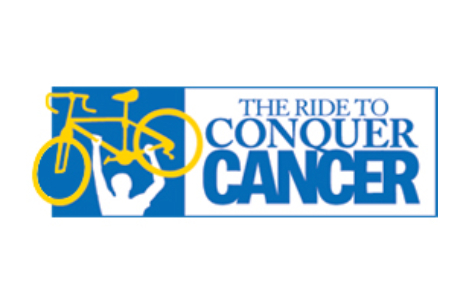 Ontario Ride to Conquer Cancer
The Enbridge® Ride to Conquer Cancer® is an epic, two-day cycling event spanning over 200 kilometers throughout Ontario's picturesque countryside. Since 2008, The Enbridge Ride to Conquer Cancer® has raised over $119 million for the Princess Margaret Cancer Centre and currently is Canada's largest cycling fundraiser. Funds raised through The Ride support Personalized Cancer Medicine go towards research, treatment advances, education, and new standards of care at Princess Margaret Cancer Centre. Princess Margaret Cancer Centre is one of the world's top 5 cancer centres and is a leader in Personalized Cancer Medicine.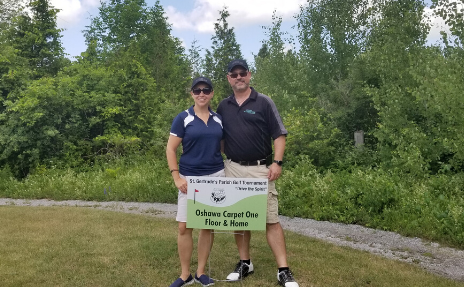 Golf Sponsorship
Every year for the past 5 years we have helped fundraise for our church's community support programs by sponsoring two holes and participating in the tournament.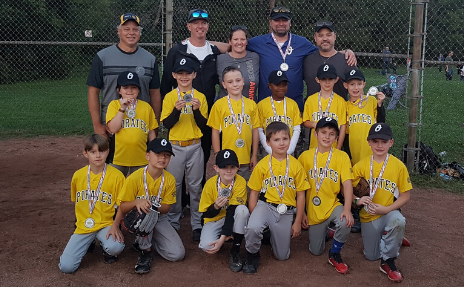 Baseball Oshawa
For many years Oshawa Carpet One sponsored two teams in the house league division and one team in the selects division of Baseball Oshawa.
Oshawa Community Hockey League
Oshawa Carpet One has been sponsoring the OCHL since 2014. We sponsor 2 house league teams, and 2 select-level teams as well we are division title sponsors for the house league and select tournaments in Oshawa every year.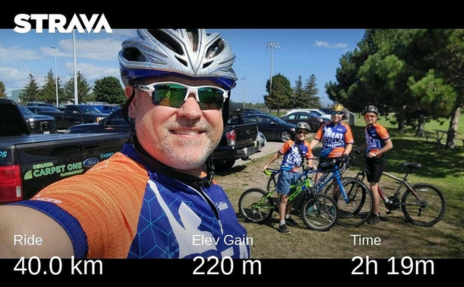 Great Cycle Challenge Canada
Giving back to the community that supports us is important to us. Rockin' the Great Cycle Challenge Canada with the whole family for a great cause!
"Great Cycle Challenge" started in 2016, and after just 7 years, the event has grown to become one of the biggest cycling events across Canada. People of all ages, and abilities and from every province across the country set themselves a personal riding goal and challenge themselves to pedal throughout August to fight kids' cancer. In 7 years, our community of riders from all 13 provinces and territories have ridden a total of 20,179,047 kilometers, and together we raised $39,125,144 in support of research to develop treatments and find a cure for childhood cancer."